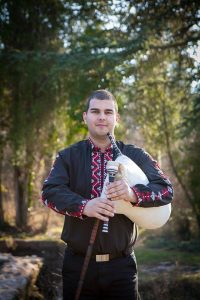 Private Bulgarian Bagpipe Lessons – Live on Skype!
What do you need to start playing bagpipe:
Bulgarian bagpipe
Desire
To love the music
We are ready to learn you how to play bagpipe no matter where you live! If you do not own a bagpipe we can assist you to obtain the right one for you.
To learn to play on Bulgarian bagpipe you will need desire, patience and constancy. We will offer personal attitude to everyone.
Please contact us with the form below and we will get back to you shortly: